Products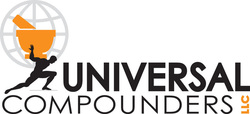 We at Universal Compounders all have pets of one sort or another and have all had to administer medications to those pets. How frustrating is it to try and administer a pill only to be bitten or scratched? Or what about trying to put the medication into the pet's favorite food item only to have them eat around it or spit it out? And our favorite, "I have to cut this little pill into how many pieces to obtain the dose that I need"? During those trying times, it's hard not to think "is this worth it?". Because we love our critters, we will go to great lengths. In an effort to assist you, we can provide you with alternative forms that are the exact dose required and are easy to administer which equals a more pleasant experience for everyone. After all, if the medication isn't taken, it doesn't work, so let us help you make it as nonstressful as possible.


---
Before Universal Compounders After Universal Compounders
"Hey George, what are you doing down here" " Why such a big smile George?"
"Hiding so I don't have to take my medication" " Sam, that is the best stuff I have ever tasted!"
---
---
*Not all medications are available in all forms. Please consult with our knowledgable staff if you have any questions.*
Toll free 1-855-358-4070 or email
compounding@universalcompounders.com
The following is a list of products that we offer:
---
---
Capsules and Medicated Treats
Capsules are a very economical form for medication. They can be flavored, hidden in food, opened up and sprinkled over food, or mixed in broth or juice.
Medicated treats are perfect for those pets that love their snacks!! We can formulate treats that are chewy, crunchy, soft, hard, rapidly dissolving, small, large, or whatever it is that your pet likes the most. All of our treats contain all natural ingredients and can come in any flavor. Does your pet have a food allergy? No need to worry. We have the ability to change the ingredients in our treats to accommodate the special needs of your pet.

---
---
Transdermal Gels (T-Gels)

T-gels are probably the easiest way to administer medication. We start with a specially prepared gel and then add the medication, mix it well, and then put it into syringes. To give a dose to your pet, you push out a small amount and apply it to a hairless area of their body (usually to the ear flap). The medication soaks in through the skin and your pet is none the wiser. They just think that you were massaging their ears.
---
---
Oral Liquids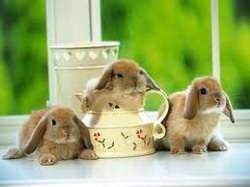 Oral liquids can be solutions, suspensions, or emulsions. Solutions have the medication dissolved into the liquid so they are clear. Suspensions have the medication suspended in a liquid so they are cloudy. Emulsions are a creamy liquid that help to disguise bad taste. All liquid forms can be flavored.
---
---
Creams, Lotions, Ointments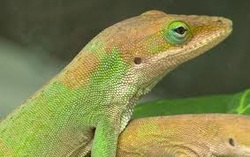 Creams, lotions, and ointments are applied to the skin to treat a number of different things. We have the ability to custom make a base formula that won't be irritating to your pet's skin.


---
---
Oral Pastes
Oral pastes are a flavored all natural base mixture with medication added to the base and put into a syringe. To give a dose to your pet, you can either squirt it into their mouth, mix it into their food, or place it on a paw or foot or anywhere else that your pet will lick. Oral pastes work well for horses and cats.
---
---
Reconstitutables

Reconstitutables are for medications, such as antibiotics, that have a short expiration date when they are in the liquid form. If you order a reconstitutable, you will receive a bottle of powder that contains the medication and another bottle with liquid in it. When you are ready to use the medication, you just pour the liquid into the powder and shake well. The liquid can be flavored.
---
---
Ophthalmic Drops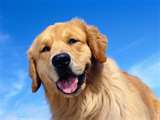 Ophthalmic drops are one of the sterile products that we make. All sterile drops are tested in accordance with the regulations set forth by the United States Pharmacopeia. We also have a stringent quality control system that goes beyond what is required. You can be assured that if we say that a product is sterile, that it indeed is sterile.
---
---
Injections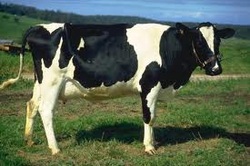 Injections are another sterile product that we make. Just like the ophthalmic drops, our injections go through all of the required testing and more. Large animal owners, have an injectable medication that you are having a hard time finding? Let us know and we will work with you to get you what you need.
---
---
Our most common items sold: Methimazole T-gels (25mg and 50mg), Cyclosporine (1% and 2%) eye drops, Tacrolimus (0.02& and 0.03%) eye drops, DES capsules (1mg)

---
**To obtain a prescription medication, you must have a prescription from your veterinarian on file with us.
See
Getting Your Prescription To Us
for more information on how to do that.**
---
---