Frequently Asked Questions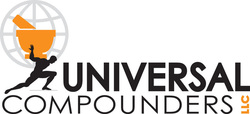 What is compounding?

Compounding is the mixing of medications by a compounding pharmacist or
technician to fit the unique needs of a patient. Compounding is based on an individual prescription that is prescribed for a particular patient. Medications are "custom" made as they are ordered. In contrast, there is manufacturing. Manufactured medications are mass produced based on anticipated sales of the medication. It is illegal to compound a medication that is commercially available.
Why do you need a compounded medication?
A compounded medication provides the patient with a custom formula fit to their specific health needs.
Veterinarians may prescribe an individually compounded medication for a patient with an unusual health need. This allows the veterinarian to tailor a prescription to each individual. Compounding preparations are especially prevalent for:
Patients requiring limited dosage strengths, such as a very small dose for small pets

Patients requiring a more easily-administered form, such as turning a pill into a liquid or transdermal gel

Patients requiring an allergen-free medication, such as one without colored dyes
Patients who need drugs that have been discontinued by pharmaceutical manufacturers
To add a flavor to make the medication more palatable to the patient

How can we help fulfill your needs?
We are a team that is highly dedicated to not only making the highest quality medication for your pet but also giving you the best in customer service.
Our staff is very knowledgable and we are also some of the friendliest people you will find.
We are willing to devote as much time
as it takes
to answer your questions and help you understand your pet's medication.
Have an unusual request for your pet's medication, please let us know and we will do our best to make it happen.
Not sure if your pet's prescription can be compounded? Not all medications can be compounded due to various reasons so please feel free to give us a call: Toll free: 1-855-358-4070
Local calls: 1-715-358-4070
or fax us: 1-715-358-4072
or you can email us at:
pharmacist@universalcompounders.com
How can you place an order?
We offer many options to assist you in getting your order to us.
You can click on the tab "Place an Order" which is located at the bottom of every page.
You may call us toll free 1-855-358-4070 or locally 1-715-358-4070
You can go through the internet and go to our page Placing New/ Refill Orders. * Remember that you are only able to place an order if you have a valid prescription on file with us. For help with this see "Getting Your Prescription to Us".*
---
---
---