About Us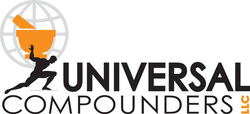 " With your special needs in mind, we make a product of the highest quality"
Universal Compounders was founded with a focus on providing a high quality product while containing the cost to you. It is our theory that if you pay a reasonable price for your medication, you will have more resources left over for veterinarian visits which are very important to maintaining wellness and curing disease. We offer a large variety of medications that can be made into a number of different
forms
. We also have flavorings available for oral preparations. Having a difficult time trying to locate a particular medicine? Give us a call and we will be happy to assist you in any way possible.
---

What makes Universal Compounders different from other compounding pharmacies?
The fact is that there are many good compounding pharmacies out there. However, they will tell you that they are different because they have all of the appropriate licensure or follow all of the guidelines set forth in this regulation or that one. In the ethical world of compounding, they should be doing this no matter what and that really doesn't set them apart from everyone else. Along with following the rules, one of the things that makes us different is YOU, the customer/patient. Being pet owners ourselves, we understand that your pet is a very important part of the family and just as every person is unique so is every pet. With this in mind, we tailor the medication that your pet receives to their specific needs. So no matter how outrageous the request, if that's what your pet needs, that's what we will do. We are very greatful for the opportunity to help you in keeping your pet happy and healthy. Thank you!

---
---
---
---